---
---
Built to take over any mountain, any condition, anywhere, the Rome Mountain Division Snowboard is a true all-mountain shred stick. You might be wondering how Rome brought their monster to life. The answer is surprisingly simple - they made no compromises for park riding - this board is all about shralping the mountain. Don't back down from any terrain this winter; come at it like a gnar-nado (yeah dude, a gnarly-tornado) and shred the holy pow off that line. For freeriders who want to charge, Rome has built this board for you without compromise; the Mountain Division Snowboard is ready to team up with you. It's like if Predator, Alien, and Arnold all teamed up together; good luck stopping that gnar-nado!
Rocker Type
Free The Ride Camber – Rome's Free The Ride camber creates a snowboard with the right feel and response for riders who like to tear up all kinds of terrain. The blend places positive camber in the tail where it becomes flat under the front foot, which then transitions into a rockered nose. The result is high turning, responsive snowboard with a floaty nose that won't chatter on groomers or in weird conditions.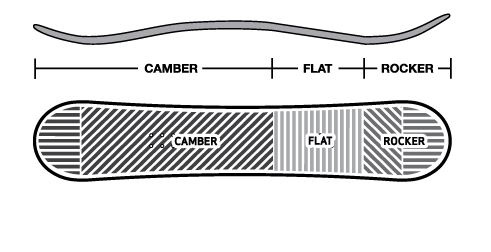 Shape
Directional – Designed for set-back stances, with more board in the front of your front foot than in the back of your rear foot, to optimize fast and powerful down-mountain riding.
Core
AirPop Core Maxtrix – Rome's AirPop Core's is made of Poplar wood to add strength and durability while providing you with unprecedented pop.There are five wood sections with varying densities and air channels in order to make the board extremely light.

Laminates
Superlight Biax Laminate – Rome's Super Light Biax Laminate aims to add pop and response to your snowboard while keeping the torsional flex smooth and fun.

TurboRods Carbon Double Barrel – TurboRods aim to concentrate pop for explosive height and response. The snowboard has milled out channels in the core where flexing technology is built in by placing carbon rods inside sleeves that are anchored to the core. The result in allowing the end of the rod nearest the nose and tail of the board is to load more energy, flex more dynamically and self-dampen quickly after delivering pop.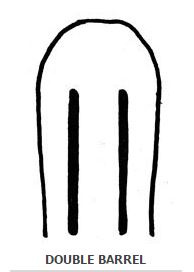 Z-Tech 2.0 – Rome added a centerline band of Zylon to enhance the snowboards power. Zylon is a fiber that is lightweight, snappy, and extremely strong. The result of placing a 2" strip of Zylon down the centerline of the snowboard is to add maximum longitudinal power.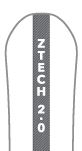 Sidewalls
Good Vibes Sidewall – The Good Vibes Sidewall was designed for Rome's all-mountain snowboards. They aim to smooth out the responsiveness of the snowboard for better predictability, dampen chattering and vibrations to keep you better able to feel the board and increase the snowboards strength against impact. The Good Vibes Sidewalls are made of durable ABS and Elastomeric materials.

Base
SinterSpeed Base – The high-end sintered compound used for Rome's Sinterspeed Base absorb large amounts of wax for days of straight lining pow and bombing the local jump line at extremely high speeds.
Die-Cut Base – Base color displayed may not be available. Base colors may vary.
Binding Compatibility
Rome Snowboards will accommodate 2x4 and 4x4 insert patterns.
---